HCM ANTERIOR CERVICAL PLATE SYSTEM WITH DISC SPACER MANUFACTURER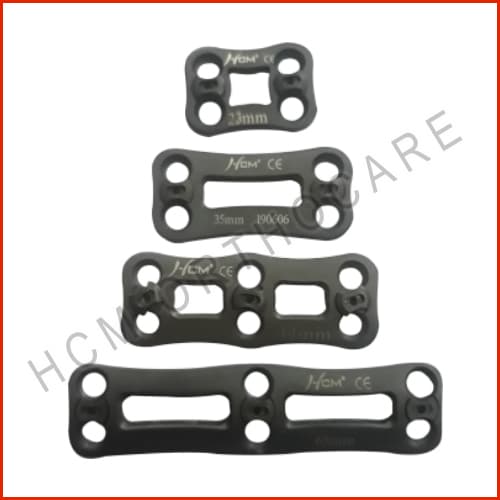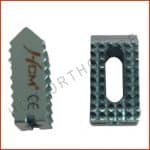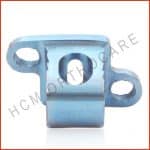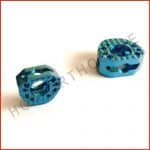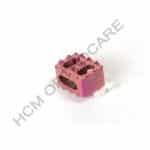 Anterior Cervical Plate: Anterior cervical instrumentation-related complications can include dysphagia, hoarseness, plate, and screw loosening or fracture, disruption of the end plate or posterior vertebral cortex, plate migration, interbody graft migration, esophageal erosion/perforation, and nerve root injury. An anterior cervical plate should lie in the midline of the vertebral body between each vertebral joint, with its caudal and cranial limits at the midpoint of the vertebral body.
HCM Spine Anterior Cervical Plate System is composed of multi-segment titanium bone plates in various sizes and lengths, titanium bone screws in various diameters and lengths, and associated equipment. Spine surgeons benefit from the simplicity, efficiency, and versatility of the anterior cervical plate system. This system is designed to provide anterior screw fixation to the cervical spine using an HCM Spine Anterior Cervical Plate. As an adjunct to cervical spine fusion, it is indicated for skeletally mature patients.
Product Indications



A system like the Spine Anterior Cervical Plate System from HCM – Orthopedic Implants Instruments is designed to fix the cervical spine anteriorly using screws. It will be utilized as an adjuvant to cervical spine fusion in skeletally mature patients (C2 to C7). The system is indicated for the temporary stabilization of the anterior spine during the development of cervical spinal fusion in patients with degenerative disc disease (as defined by neck pain of discogenic origin with degenerative discs confirmed by patient history and radiographic studies), spondylolisthesis, trauma (i.e. dislocations or fractures), tumors, deformity (defined as  lordosis, kyphosis, or scoliosis), pseudoarthrosis, previous failed fusion.
Anterior cervical treatments are designed to be simple and effective. Access to inter-body and plate fixation are among the products available. The HCM Anterior Cervical Plate System is designed to repair the cervical spine from C2 to C7 from the front.
The following are some of the clinical indications: