Cervical Bone Screws – Exporters & Suppliers in India
Cervical Bone Screw manufacturers and Orthopedic Implants OEM manufacturers in India. Manufacturer of Implant for Spine – Trauma Bone Screw, Cervical Screw, Spinal Expandable Cage, Cervical Cage with Screws, 1 Lock Poly Sacral Screw, Posterior Cervical Screw and Cervical Cage with Plate designed by HCM Orthocare. Posterior multiaxial cancellous bone cervical fixation screw. The screws are accessible for use with either a 5.5mm & 6.35mm rod. Increased neck size: Provides enlarged strength to allow the screw to withstand physiologic loading until fusion.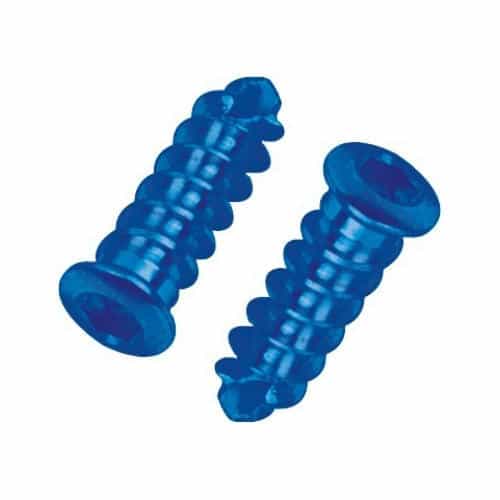 In an attempt to serve the health industry in the greatest possible way, orthopedic surgical, established ourselves in 2006 as a Manufacturer, Supplier and Exporter of a extensive assortment of Orthopedic Medical Equipments & Instruments, Surgical Instruments. We follow the quality standard & designed by experts our products in perpetually supervision of professionals. We use high grade materials & verify our products quality and supply at reasonable prices.
Cervical Screw System
Cervical Bone Screws
Cervical Lock Screw
Cervical Spine Plates.
Trauma Bone Screw
Pedicle Screw System
Lumber Screw System
Cervical Plate Manufacturer
Cervical Cage Manufacturer
Cervical Screw Manufacturer
Anterior Cervical Plate
Anterior Cervical Inter body Spacer
Cervical Spine Plate
Cervical Spine Disc Spacer
Cervical Cage with Screws
Posterior Cervical Screw
Specifications:
Usage/Application
Orthopedic Implant
Material
Titanium
Brand
HCM Orthocare
Head Shape
Round
Packaging Type
Box
Length
10-24 mm
Features:
Precision engineered
Accurate dimensions
100% safe
Robust design