HCM Orthocare is Medical manufacturers, suppliers and exporters of External Fixators that carry a global benchmark and are constantly tried & tested for their superior quality. We design, develop & distribute our products conscientiously so that we persist to be the most trusted product internationally.
Our diverse types of external fixation systems have been manufactured below the hawk eye of experienced surgeons & are technically supervise at each stage of manufacturing till the finished products. HCM Orthocare helps you heal earlier with our products. To manufacture these systems in compliance with the industry lay standards, ultra-modern machinery is used.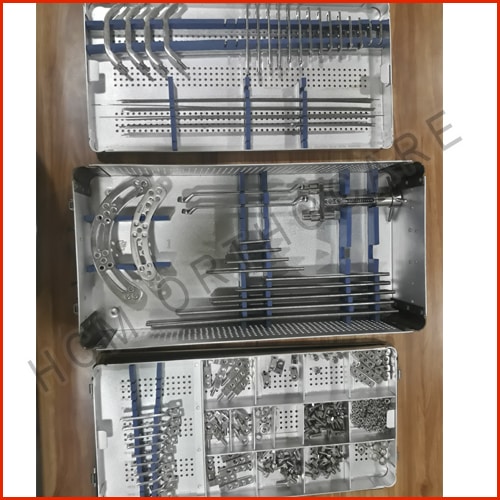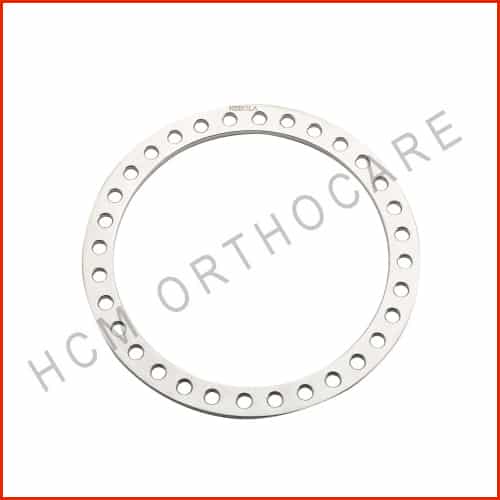 External Fixation System is a surgical process in sequence to set a bone fracture. The External Fixation Device is use in the cases where cast doesn't permit a proper arrangement of the fracture. We are instrumental in trading a qualitative series of External-Fixators including Orthopedic External Fixation, Ilizarov Ring Fixator, Orthopaedic External Fixator, Pedicle Screw System, Lumber Screw System, etc.
Premium quality raw material goes into the fabrication of our External Fixation Device. As a result, the HCM Orthopedic External Fixation System achieves high accuracy having best strength. The device is completely corrosion resistant. The surgeons in different countries identify that our External Fixation Device can totally be depended upon.
External Fixation exported by us; it is fully in observance with global superiority parameters as these products are produced at our well-developed element using finest quality raw materials. Blessed with a team of skilled professionals, we are a prominent name & are proficient enough to export best quality products to our clients and offer our quality products at reasonable & cost-effective prices.
The Orthopedic External Fixation System as developed by HCM Orthocare is extremely better-quality & appreciated by orthopedic surgeons international. Our External Fixation System includes:
Illizarov External Fixator
Full Ring Fixator
External Fixator for Tibia
Distractor & Rod Fixator