Orthopedic Interlocking Intramedullary Nail (IN) & Instruments Set Manufacturers and Suppliers Company in India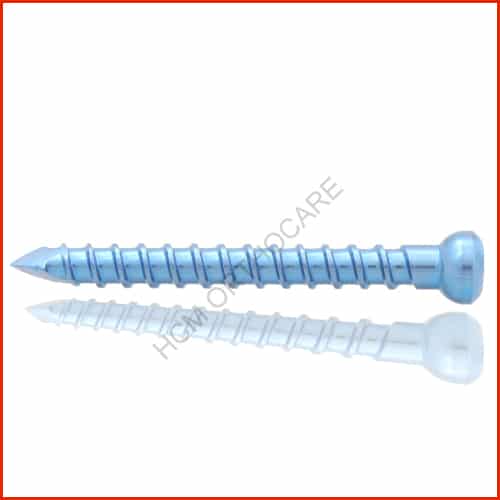 BONE PLATES: HCM Orthocare is the most trusted INTRAMEDULLARY NAILS – Intramedullary nails (INs) Manufacturer in India and we supply a vast variety of hospital instruments at your doorstep.  Our company supplies a wide range of hospital instruments throughout India. We manufacture intramedullary nails and deliver surgical (Orthopedic Implants) instruments nationally and internationally. Intramedullary nails (INs) are among the many medical tools we produce. The nail is an essential component of fracture rehabilitation. It is fixable. Interlocking nails are also called Küntscher nails. In special nails, a metal rod is inserted into the bone's cavity to provide support for the bone. As technology advances, better ways to support bones are available. It is important to choose hospital equipment. Healthcare facilities must ensure they have quality equipment. A comprehensive selection of intramedullary nails is available for ease of use. Improved fracture surgery services.
HCM Orthocare is India's leading manufacturer of hospital instruments, offering a great selection at your door. Surgical tools are delivered locally and globally by us, a renowned manufacturer of Intramedullary Nails (INs). Make an order today!
Intramedullary Interlocking Nails are secured in position by proximal and distal transfixing screws to provide bending, axial and torsional stability. The orthopedic interlocking nail allows for a quick recovery to limb function while also reducing soft tissue morbidity. Shorter nails would be desirable due to the curvature of the femur. In rare circumstances, the femur can be straightened somewhat more than it was before the fracture.
Fracture Interlocking Nails
Interlocking Nails for Femur (iln Femur)
Interlocking Nails for Tibia (iln Tibia)
Interlocking Nails for Humerus (iln Humerus)
Trauma Interlocking Nail Exporter
HCM ORTHOCARE is a well-known manufacturer and exporter of Intramedullary Interlocking Nails. We provide nails in a variety of lengths and diameters. Cannulated screws, bone screws, locking plates, spine implants, Angle Blade Plate, and other products are manufactured by us. These nails feature a variable number of screw holes to permit locking bolts for nail attachment at both ends. Interlocking nails are available from Siora Surgicals in stainless steel or titanium alloy. You may browse our whole assortment of orthopedic products.
HCM Orthocare Surgicals Intramedullary Nail Types
Brand: HCM Orthocare
Material: Stainless Steel
Size: 15.0cm to 35.0cm (Diff. 5.0cm)
Length: 11.5 – 13 mm
Nail Length: 15.0cm to 35.0cm (Diff. 5.0cm)
Bolt Length: 50.0mm to 120.0mm (Diff. 5.0mm)
Thickness: 9.0mm, 10.0mm, 11.0mm, 12.0mm, 13.0mm