Neuro Implant Manufacturer and Exporter in Ahmedabad, India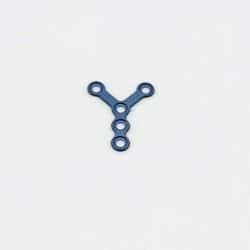 Neuro Implant India's top-most reputed manufacturer; designed diagram orthopedic implants and manufacture under the industry's experts. HCM Orthocare is name only enough in market which manufacturer standard quality neuro implant and provides best Arthroscopy Neuro Implant and instruments.
Neuro surgical implants for the spine and the chest its impact on the atmosphere and the working conditions of its workers & employees, the company invented in 2006 in a HQE – High Environmental Quality building.
With a wide experience in the field of medical strategy, we develop, design, and manufacture our products in India and we export them all over the world through our distribution network & clients' recommendation.
Our extensive range includes such as Bones Plates, Bone Screws, Orthopedic Nails, Wire Pins & Fixators, Locking Plates, and Cervical Cage with Blade & Spinal Implants. We manufacture our expandable neuro implant range with the help of complicated technology and high-grade assets procured from our reliable vendors. Especially manufacture neuro implant for cranioplasty, neurosurgery, and correction of the large implants are custom-made bone defects, plastic surgery and maxillo-facial surgery also exporter of Neuro Implants. These are popular, highly demanded and offer an enormously smooth function together with an extremely sharp edge. Neuro Surgical Instruments are used in orthopedic surgery.