Spinal Implant - Spinal Mesh Cage Manufacturer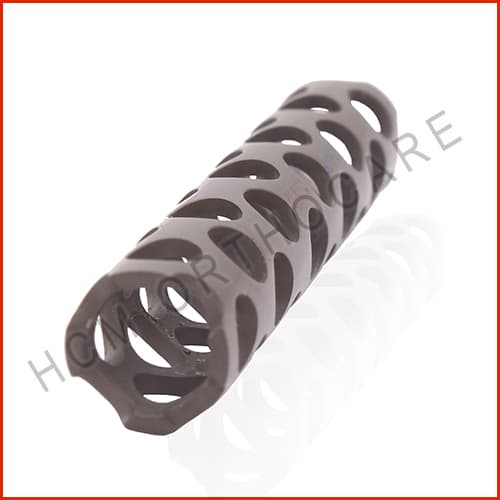 Mesh Cage for Spine Surgery: A titanium spinal mesh cage (SMC) is used during spinal fusion surgery to lessen painful vertebral compression fractures. After the intervertebral disc, which usually occupies this area, is removed, interbody cages are inserted between the bodies of 2 neighbouring vertebrae. Earlier than 16 years ago, the first titanium mesh cages were fenestrated metal sheets utilised in reconstructive maxilla and face surgery as well as acetabular replacement surgery. Spinal Mesh cages can be constructed from metal, plastic, ceramic, or a combination of these materials. Titanium and polyetheretherketone(PEEK) are two frequently utilised materials. In order to offer anterior structural support and interbody fusion without taking bone from the iliac crest, Titanium Mesh Cage (TMC), Spinal Mesh Cage (SMC) has recently been developed. 
We are able to provide our customers the highest-quality selection of Spinal Mesh Cages thanks to our diligent team members. One surgical approach for treating chronic back pain, radiculopathy, and neurogenic claudication in patients with degenerative lumbar spine disease who are unresponsive to conservative treatment, low-grade spondylolisthesis, and pseudoarthrosis is anterior lumbar interbody fusion (ALIF).